The Australian Psychological Society (APS) publishes a recommended schedule of fees as a guide for psychologists providing private psychology services. The 2019-2020 Recommended Schedule of fees has set the standard 45 to 60 minute consultation fee at $260. This is a recommendation only. The fee at which a service is set is at the discretion of the individual psychologist.
Please call or email to discuss our schedule of fees and rebates available to you. We are a fee paying clinic and do not bulk bill. Medicare rebates of $87.45 per session, can be claimed (please see section on Medicare rebates).
Sessions are available on some evenings and Fridays for face-to-face, phone or video consultations. We do our best to keep our fees below the rate recommended by the Australian Psychological Society. Fees are payable the day before the appointment via EFT, Visa or MasterCard.
Appointments with a Registered Psychologist:
Individual Therapy fees are $200 for a 60 minute session.
Life Coaching fees are $200 for a 60 minute session.
Couples Session fees are $240 for a 60 minute session.
Family Therapy fees are $240 for a 60 minute session. Including sessions with children and young people. 
MEDICARE REBATES AVAILABLE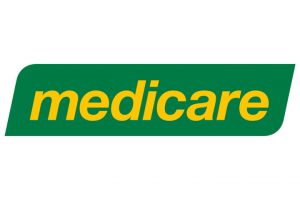 If you are referred by your GP, Psychiatrist or a Paediatrician with a Mental Health Care Plan you will be eligible for a Medicare rebate for up to 10 face-to-face sessions per calendar year. You will need to pay the full fee for the session and then claim directly with Medicare to process the rebate for you.
If you are unable to attend, please cancel at the earliest opportunity so that the appointment can be made available for another person. In the case of less than 24 hours' notice we will need to charge a cancellation fee (full fee). Please reschedule by Friday for appointments for the following Monday otherwise a cancellation fee will be charged. This fee is not claimable under Medicare or Health Funds. TAC and WorkCover clients will also be responsible for a cancellation fee.
If you have private health insurance, you may be eligible for rebates under Extras cover. As every fund is different and can change over time, it is best to check with your fund about your specific entitlements etc.